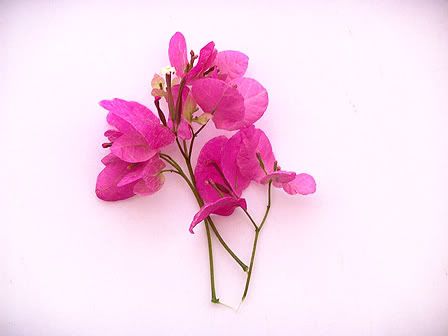 In my heart, the girls in my life are like bougainvilleas. Terribly enchanting and softer than silk, tiny fragile pieces of heaven yet sturdy and everflowering. They hold a tiny white core with wonderful secrets and misteries. They blossom beyond the sun, under rain and thunderstorms. The men in my life have come and gone, they disappear quickly or never know how to stay. I could tell endless old stories from the men I have loved, the girls, always remain. Even if I have given my heart to sailors and astronauts time and time again, the girls in my life are the ones who have kept it afloat. It's always spring within m,e even when it's cloudy.
Only a girl knows could teach you how to grow and flower despite the mud,
only a girl knows how to turn the sorrow into shimmer,
the blues into ballerinapink.