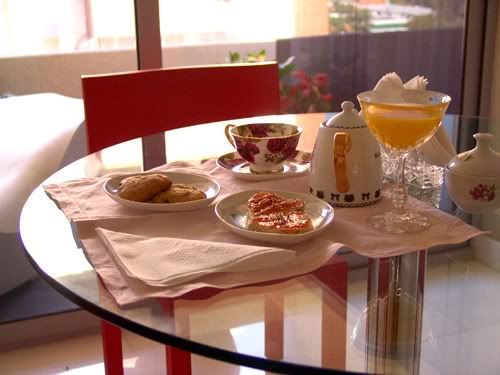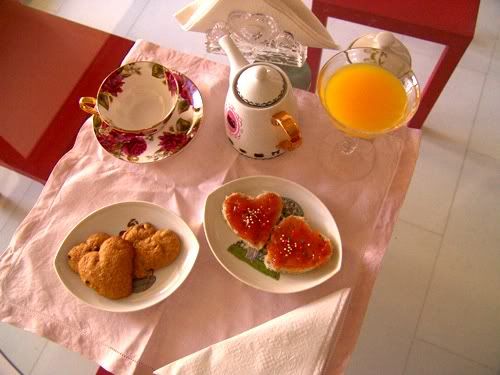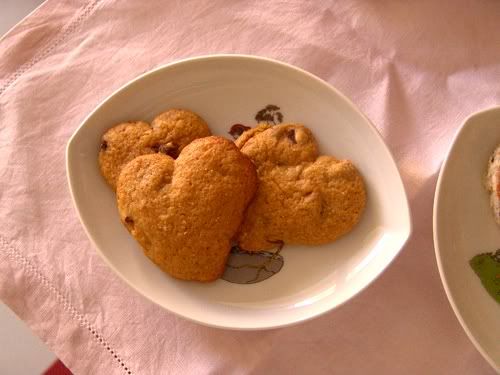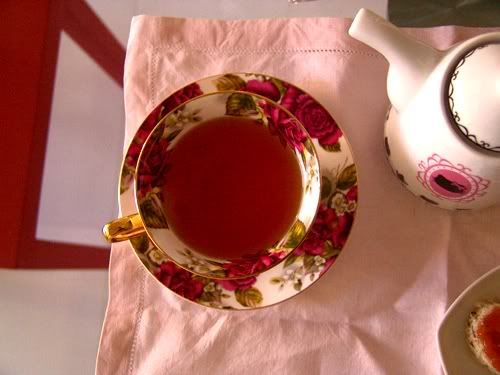 a lovely sunday breakfast of

♥ heartshaped chocolate chips cookies v* and I made yesterday.
♥ heartshaped toast with guava jam and candy sprinkles.
♥ sparkling mimosa (because champagne is for breakfast too!).
♥ organic indian chai tea.

I love waking up early and having breakfast while gazing out the window. I love quiet mornings and time to dream and sip tea as slow as you can. I love mimosas in the morning because they make me feel all tingly and glittering inside, I love setting up the table for one and using all the special china, because there is nothing greater than starting the morning with beauty and joy.

There is no way to ruin a day after a wonderful breakfast!