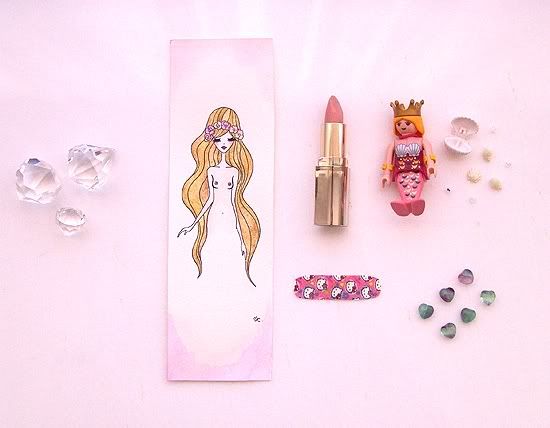 ♥ all the spilled tears turned into diamonds.
♥ a drawing of my nymph fever.
♥ pink lipstick just for me because you like it ruby.
♥ a mermaid for you
("if I was a mermaid, you were the sea")
♥ a hello kitty band-aid to heal all the cuts you've made in my heart.
♥ little quartz hearts to remind my own to keep beating.
beat
beat
beat
be still my beating heart.
♥