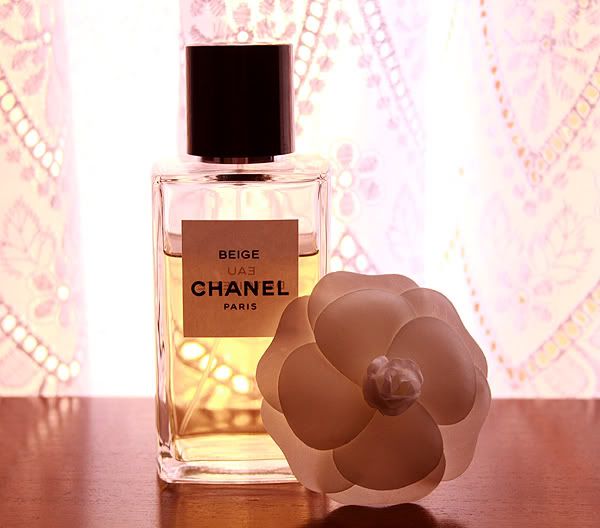 Most throughout December, I've been wearing this beauty.
A part of
Les Exclusifs de Chanel
range, a big 200 ml of Eau de Toilette in the most wonderful rare scents from Chanel's history.
A gift I received in Paris, from a man I love. It was the only scent he was passionate about out of all the range. The rest of them, he found whorish (a total misconception, because a Chanel perfume is for well to do ladies (and some boys). In fact, I'm still waiting for my whorish Chanel!), silly or plain boring. The minute he smelled this one, he fell in love and I did too.
A honeyed mist of heady blossoms and pale florals.
The usual ylang-ylang and romantic rose you can always expect from Chanel with a sensual heart of lily, jasmine, exotic frangipani and a touch of powdery héliotrope. The honey note and a creamy vanilla note ties this floral symphony together and come out in waves as the fragance evaporates from skin.
Some images to describe how beautiful this perfume truly is;
a sheer florescense, dancing petals on water, smouldering honey over vanilla, a warm whisper of your lover's voice as you wake up tangled in cotton bedsheets somewhere in Paris.
A few seconds go by and you can barely remember your name or the place where you are but his voice, the weight of his body over yours as he inclines to kiss your neck;
Why would you need to remember anything?
It's heaven.